Bookcase Systems
A modular shoulder bookcase system which will add an elegant and functional style to any room in your home.

A modern wall bookcase with large, practical open shelves which turn into discreet containers with sliding or hinged doors and push-to-open drawers.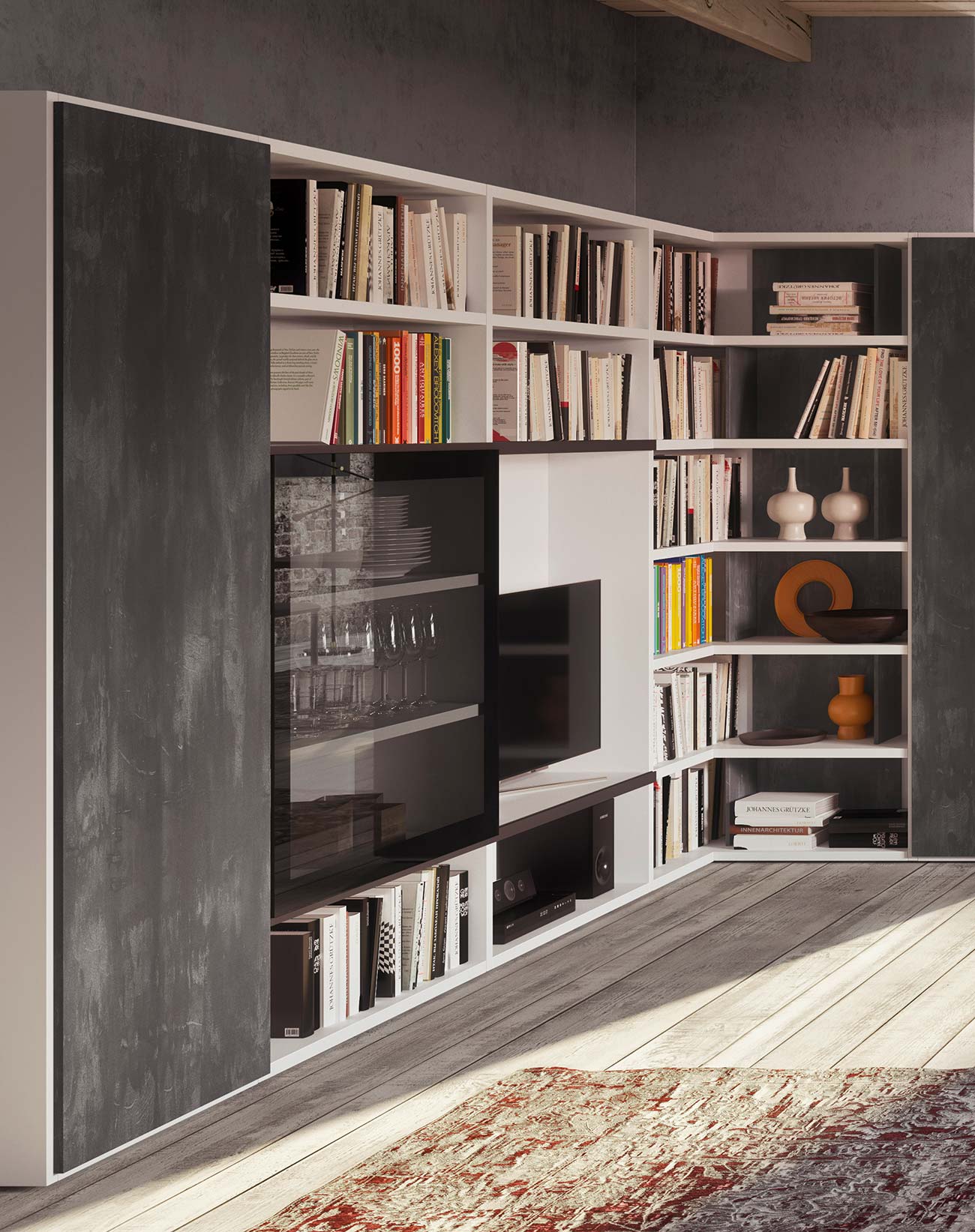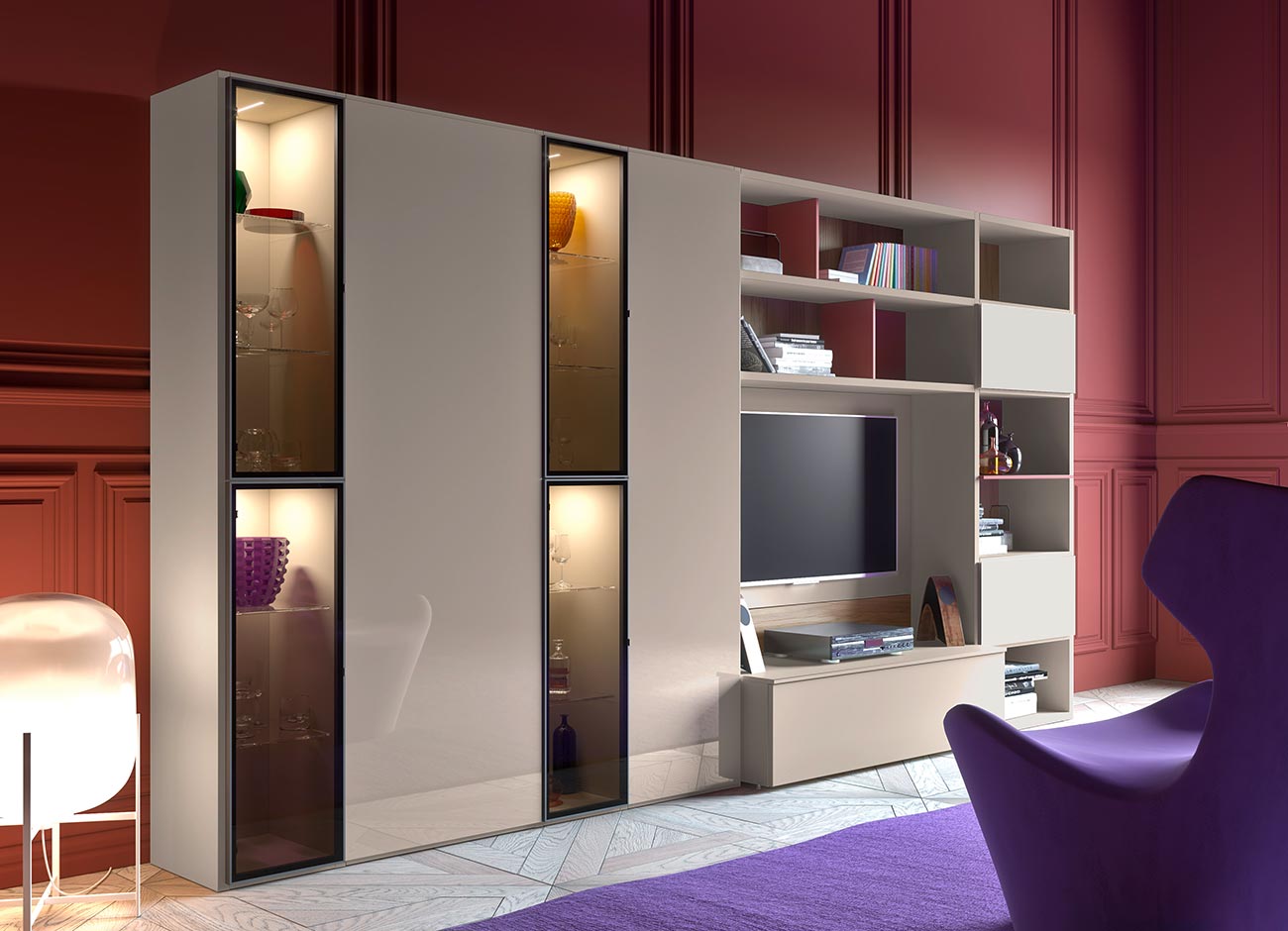 Get inspired
Wall bookcases are a modular solution which suits any environment. <br>Let yourself be inspired by our layouts and find the style and finish which best match your home! Explore new functional, fashionable ideas to create your custom-made bookcase system!
Bookcase Systems - Layout 01
Bookcase Systems - Layout 02
Bookcase Systems - Layout 11
Bookcase Systems - Layout 13
Bookcase Systems - Layout 14
Bookcase Systems - Layout 16
Bookcase Systems - Layout 17
Bookcase Systems - Layout 32