Storage walls
Wall units are the ideal modular solution for your living room and other home areas when in search of a coordinated style and finishes, full of functional design ideas.

A flexible, modular system which helps you easily develop both in-line and corner layouts to match any architectural style.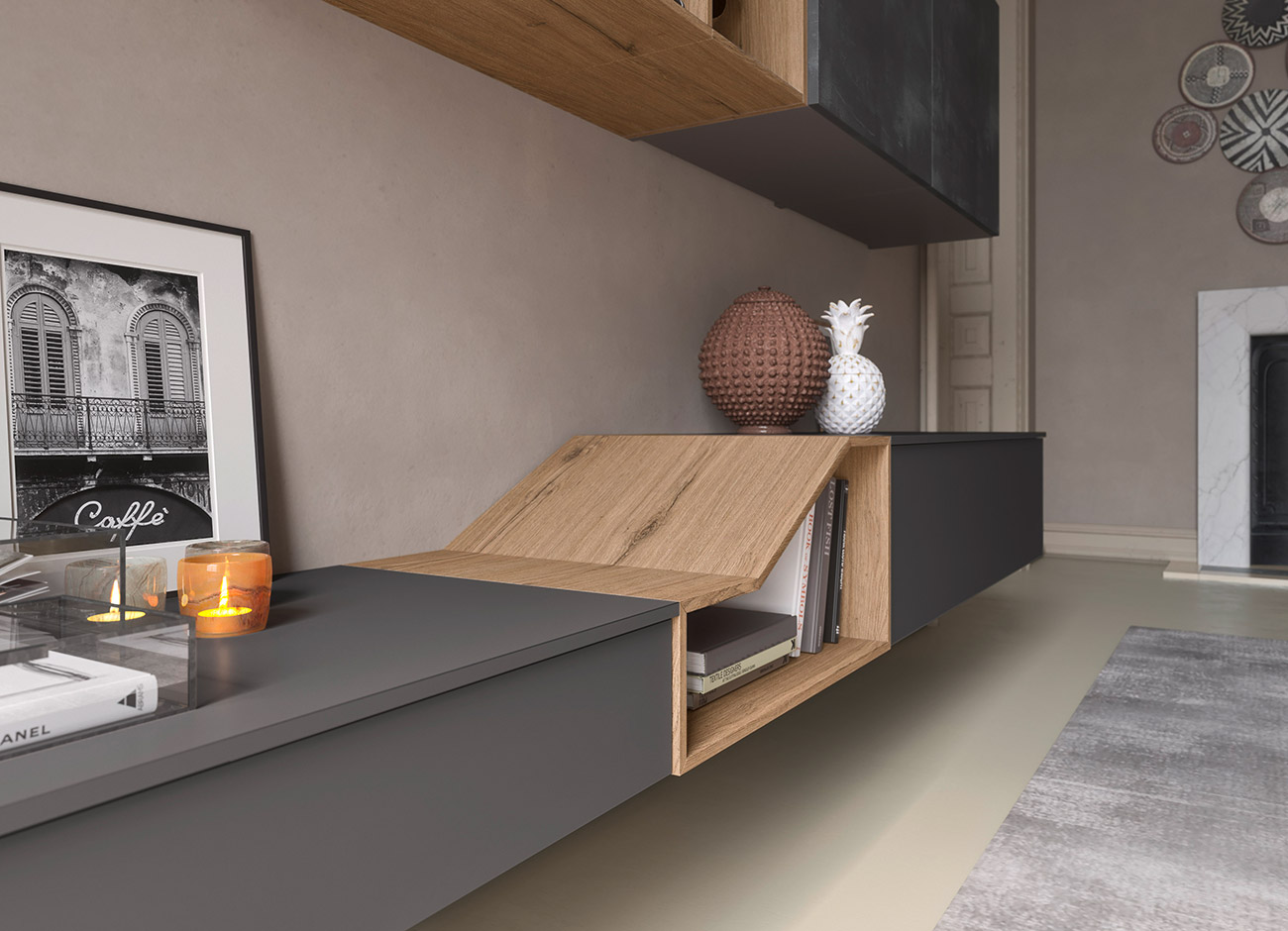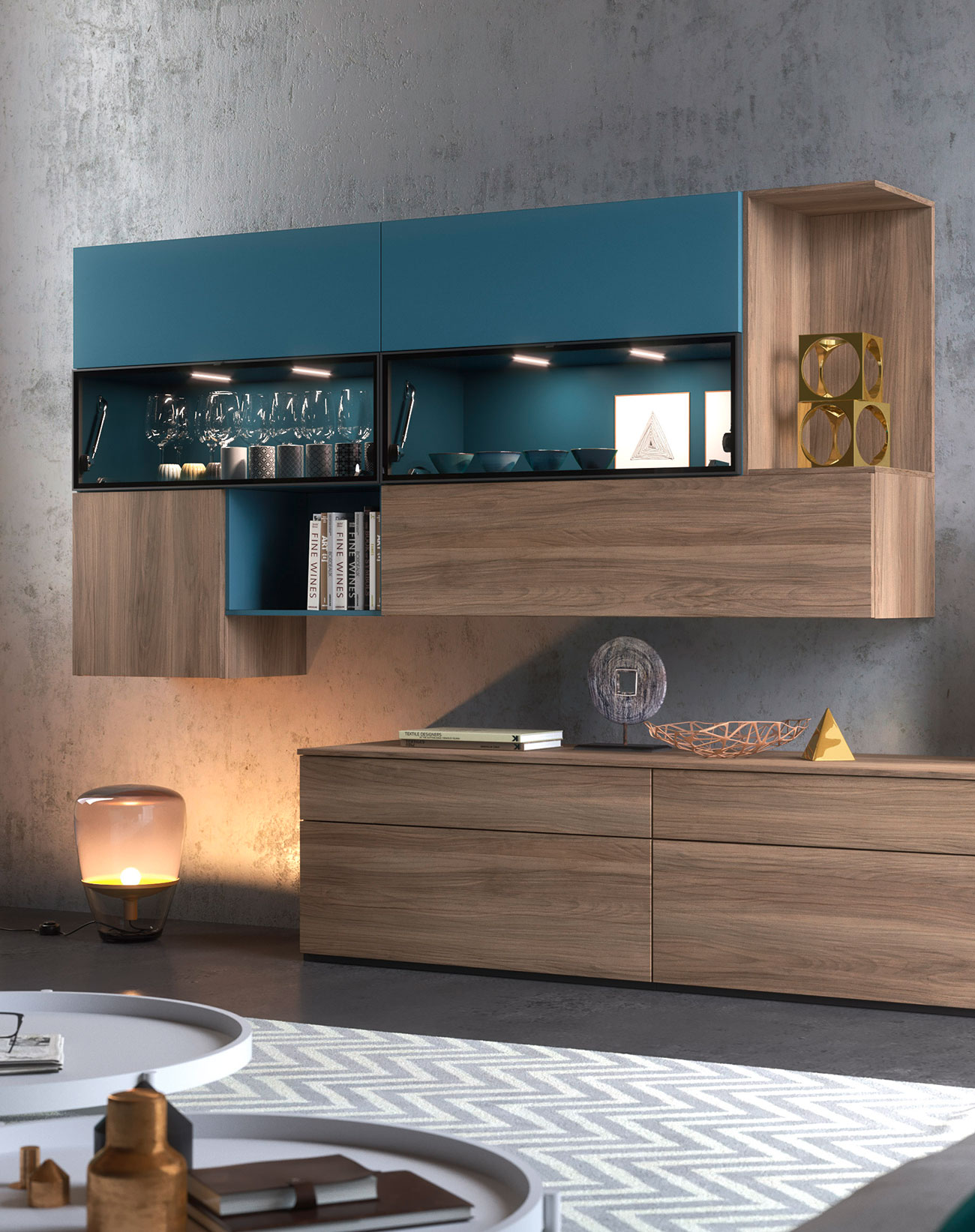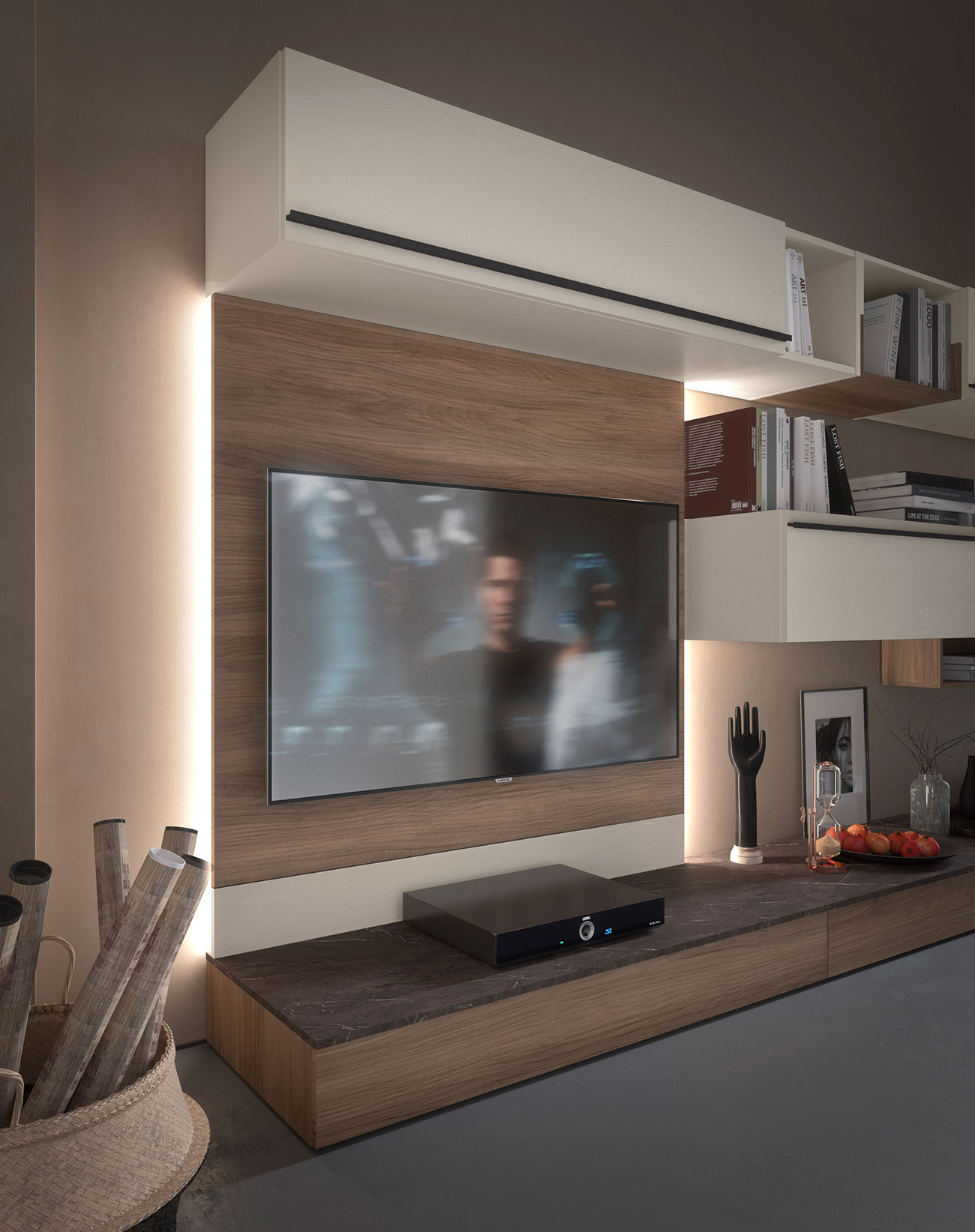 Get inspired
A storage wall is a modern, functional, modular furnishing solution to match the style of every living room or home space.
Let yourself be inspired by our layouts and find the style and finishes which best match your own taste! Explore new functional, fashionable ideas to create your custom-made storage wall!